Discover our first craft activity, for children as well as for adults: silicone pixel art.
An A4 mat, 1000 pixels, hundreds of models.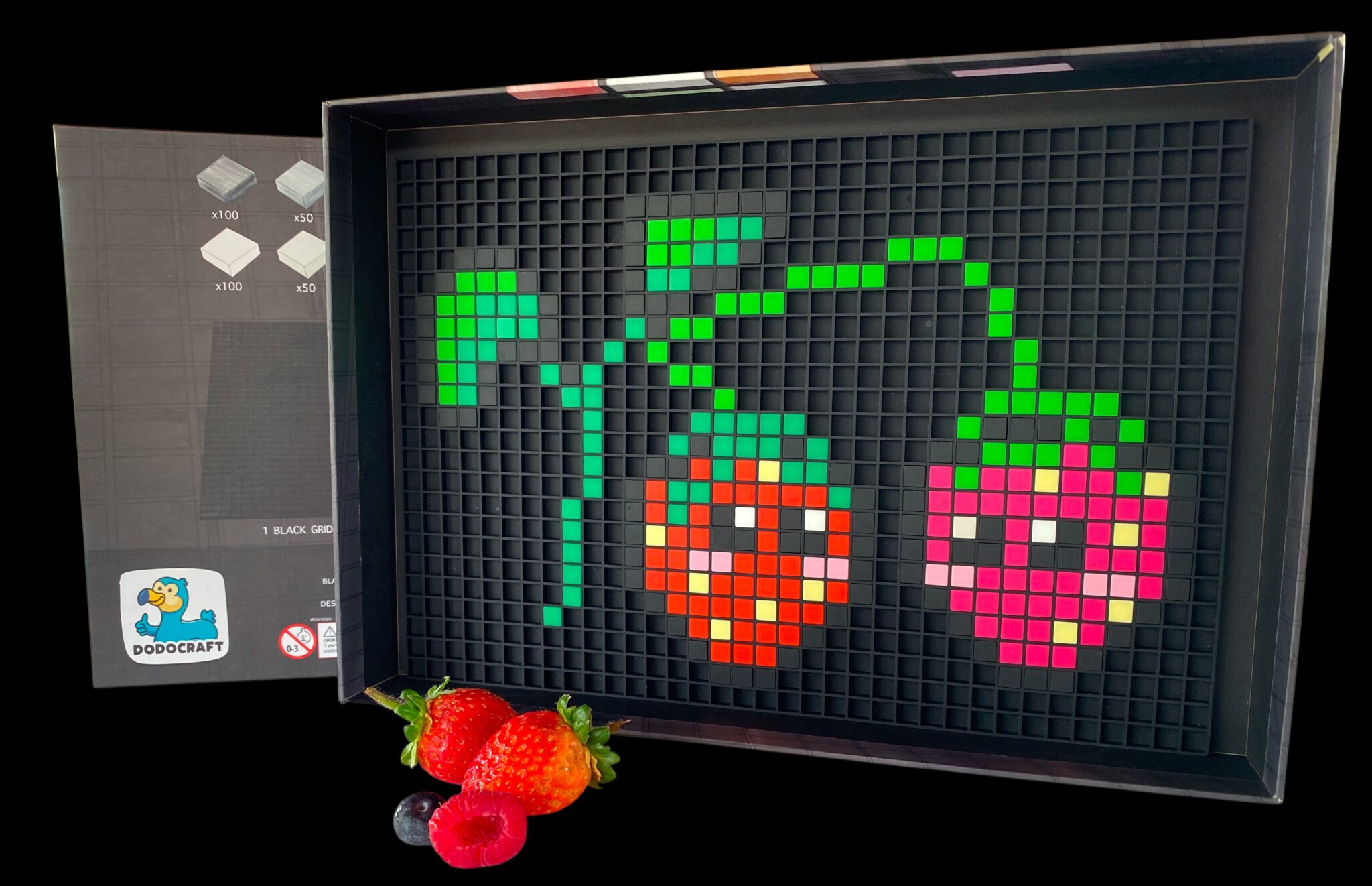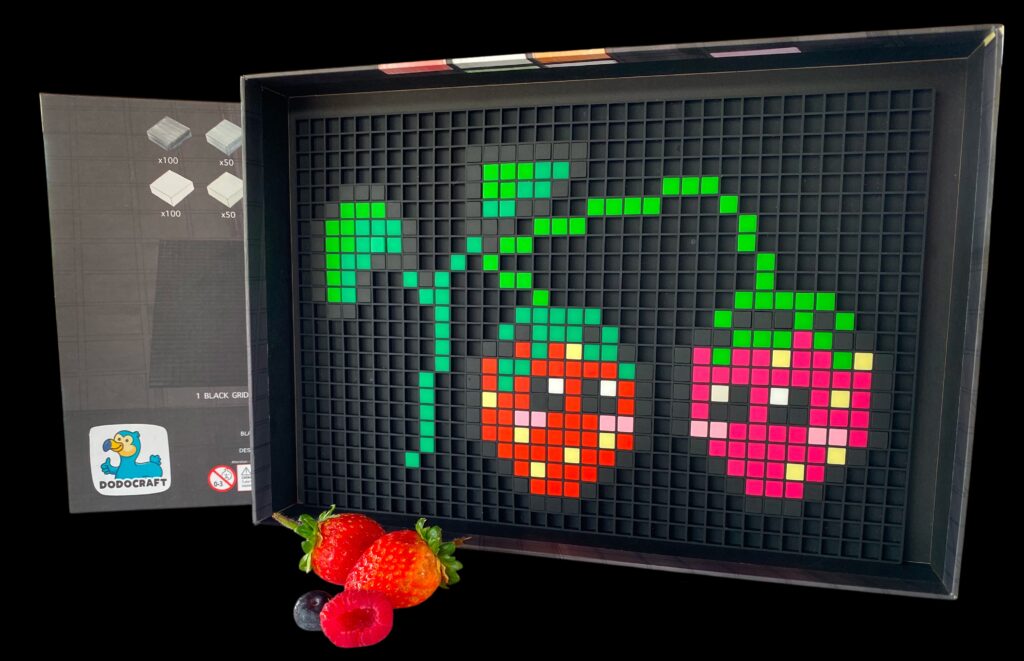 18 colors rigorously chosen. 1000 pixels to insert for dazzling creations
⭐️⭐️⭐️⭐️⭐️
A misplaced pixel? Thanks to the flexible silicone mat , 
pleasant to the touch, young and old can easily remove small pixels.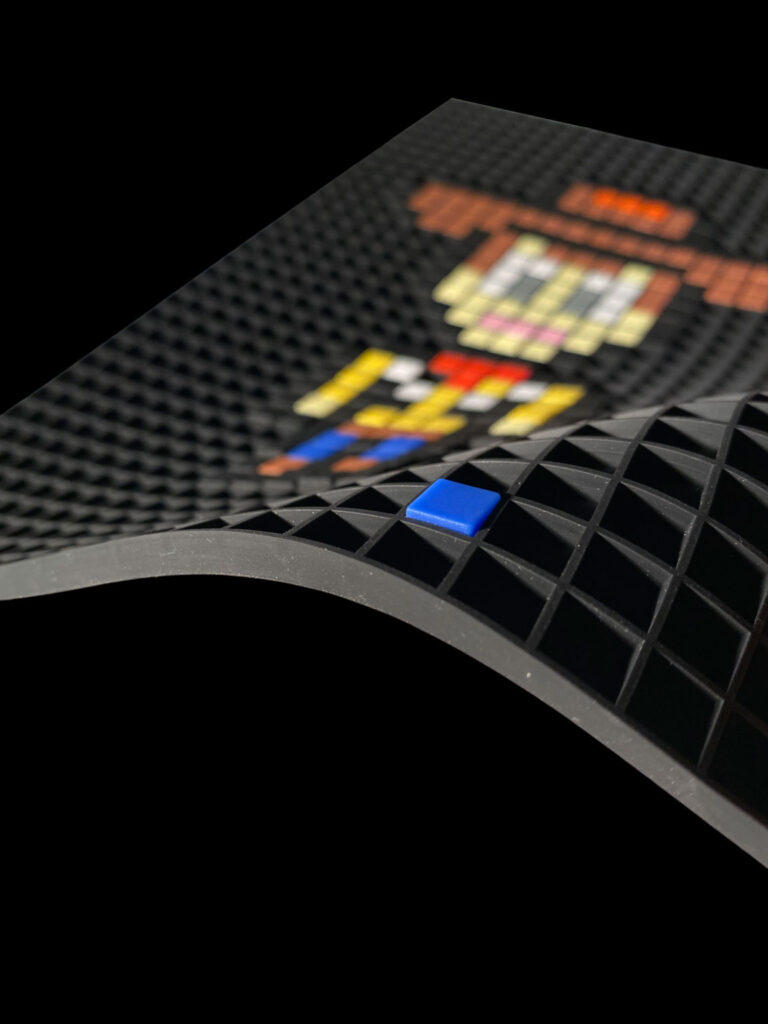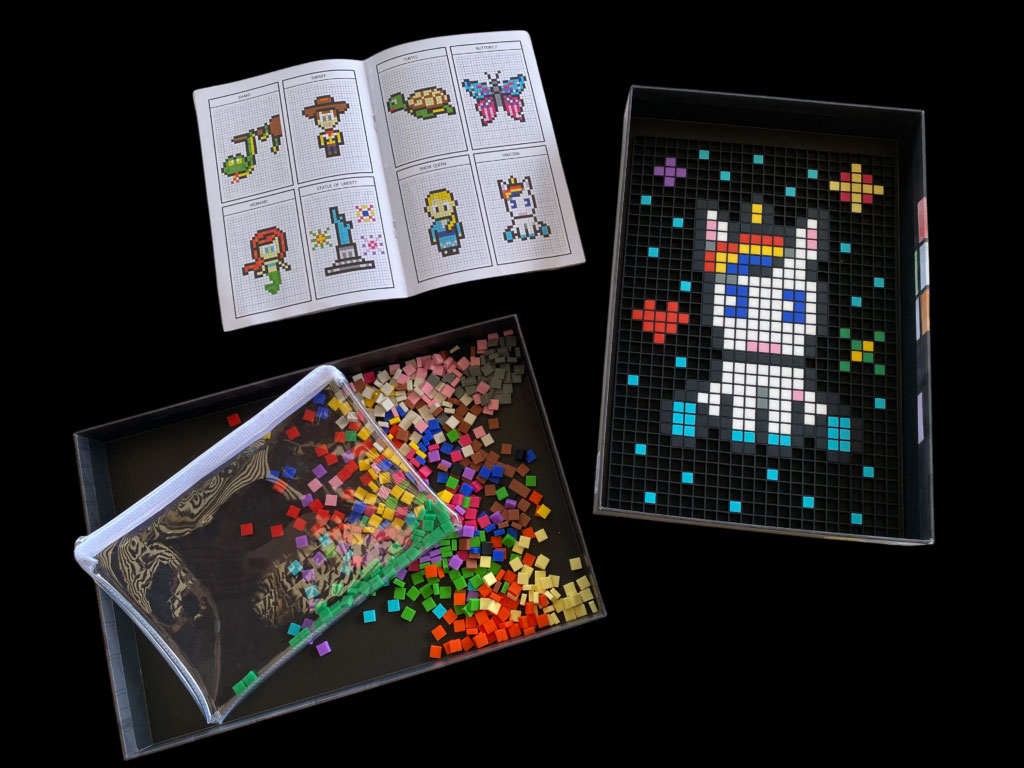 With 20 templates included, you'll be busy 🙂
But leave room for your imagination (and that of your children …), the possibilities are limitless!
And if this is not enough, you can download many more templates on our website online.
The benefits of pixel art
For young and old alike, pixel art is an activity with many virtues: relaxing for adults, developing the creativity of the youngest, spotting, counting as well as fine motor skills for the little ones from 5 years old.
Relaxing
The calm and concentration necessary for the achievement call for a moment of relaxation ...

Creative
Follow one of our templates or let your imagination run wild. The possibilities are limitless!

Playful
Spotting, counting, fine motor skills, independently or accompanied for the youngest.
The sturdy cardboard set, convenient to store, can also be used to display your Work.
Enjoy, contemplate for a moment and change it whenever you want.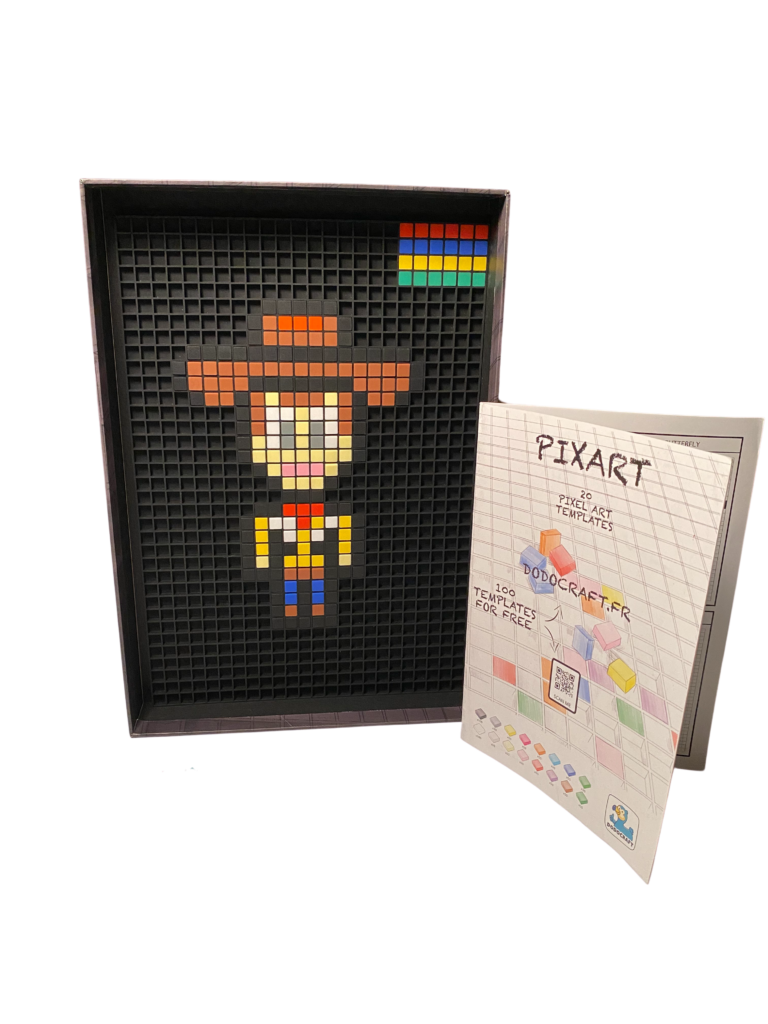 Share your creations and discover many models.